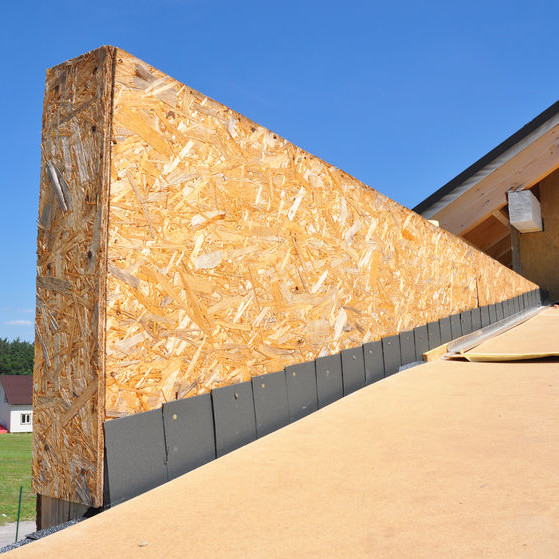 When Should you Replace your Roof?
Roof replacement is a serious matter. It can cost a lot of money, displace you and your family for days and there is a lot of red tape involved if you plan to go the route of roof replacement with insurance. But how do you know when your roof needs to be replaced? What is the difference between replacement and repair? What are some of the roof replacement benefits? These are just a few of the questions we will be addressing in today's post. If you already know you are in need of roof replacement in Biloxi & Gulfport, MS, go ahead and give us a call here at (877) 406-7663. We are ECO Roofing and it would be our privilege to serve you. Without further ado, let's get into some of the most important questions surrounding roof replacement.
When's the Right Time for Roof Replacement?
The answer to this question usually depends on how old the roof is. In general, though, it is recommended that asphalt shingle roofs be replaced every 25 years or so. On the other hand, materials like slate shingles may only need replacement every 50 years or so. So how can you tell how old a roof is? The best way to figure this out is to look over home improvement invoices and records. They will tell you when your roof was installed. You can also contact the contractor that was commissioned to handle the installation if you have lost paper records of your roofing invoices. Professional inspections are another way to gauge the general age of your roof. If you see that some of your shingles are losing their granules or that some of them are missing altogether, you may need to consider roof replacement right away.
Does a New Roof Add Value to Your Home?
Having a new roof professionally installed on your home will add to its resale value. It just adds to the list of things that the new homeowners won't have to do. On average, you can expect to be able to sell your home for about $12,000 more if you have replaced the roof.
How Can I Get Homeowners Insurance to Pay for a New Roof?
So replacing your roof is a valid means of selling your home for more. But it can be an expensive project. Luckily, your homeowner's insurance may be able to cover part or the whole of the cost. The first step you need to take is to review your insurance policy. If you have adequate coverage, you then need to determine the age of your roof. Before you contact your insurance provider, it is also a good idea to get as much physical documentation of your roof's condition as possible. Try to gather as many maintenance invoices as you can and take pictures of any damage or wear on your roof. Once you have done all this, you can call your provider and let them know that you wish to file a claim for roof replacement.
Replacing Roof Vs. Shingles
You may be wondering if you could simply replace your shingles instead of replacing the entire roof. That may work in some cases but in others, missing shingles could signal a much more serious roofing problem like deck damage and underlayment exposure. It is best to have a professional inspector take a look at your roof to help you decide.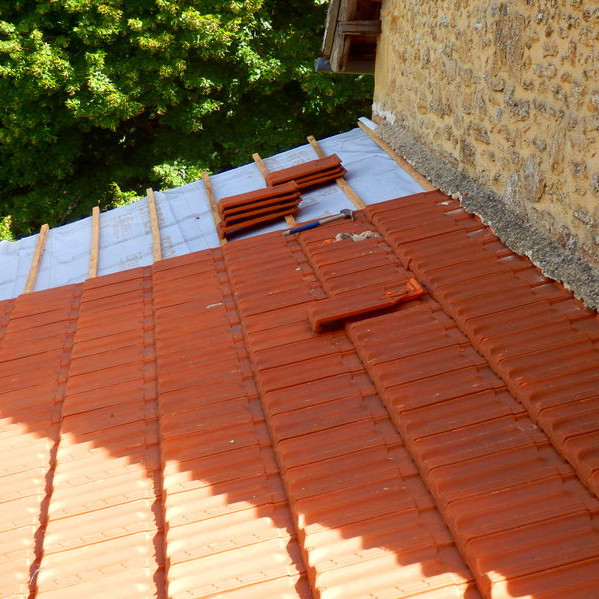 Other Considerations
Now that you have a general idea of when to replace your roof and how to go about doing it, there are some other questions that you may have on your mind regarding the project. Once you are ready to get the project underway, you should consider the following.
What is the Best Roof to Put on a House?
The answer to this question is really just a matter of opinion. Your personal tastes and concerns will ultimately decide which type of roof is best for your home. All roofing materials have their own merits. For example, asphalt shingle roofing is an affordable option that offers reasonable durability and plentiful options in terms of color and design. Metal roofing is also a popular choice among modern homeowners because it is relatively affordable to install and offers better protection against leaks than asphalt shingles. Cedar shingles and shakes may be more up your alley if you value curbside appeal and aren't too concerned about insect damage. In the end, it will depend on how much you want to spend upfront and what you value most in a roof.
What Color Roof is Most Energy Efficient?
The lighter you can go with your roof, the more you will save on your utility bills. Light colors (like white) reflect more solar energy and keep your home cooler. Lighter "cool roofs" may also put less stress on your HVAC system altogether.
Roof replacement is a serious business. So you should be sure that you have gone over all the facts, asked the pertinent questions and reach out to a professional roofing contractor to handle the project. When you are ready, call on ECO Roofing at (877) 406-7663 for roof replacement in Biloxi & Gulfport, MS.