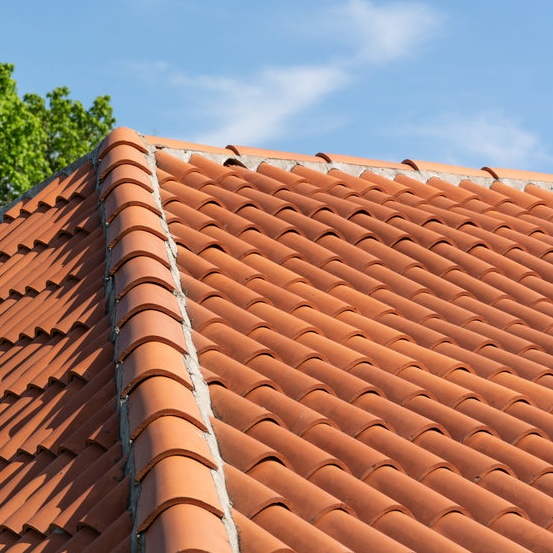 Is tile roof better than shingle?
There is something about a ceramic or slate tile roof that gives a home a certain charm. While more common on historical home of grand size, we see newer built homes of grand size being topped off with tile roof. Repairs of these tile roofs can be hinderance for many. This is one reason why you'll find tile roofs on larger homes where the mortgage encompasses the cost.
The roof on your home is an important part of the structure's exterior and structure. Two roofing materials that are frequently used for homes in the Mississippi area are asphalt shingles and tile.
Both serve their purpose with an attractive look. When you compare tile roof vs shingle, though, you find they are different:
Appearance: Asphalt shingles are familiar to most of us. They are flexible and with the thicker style of asphalt shingles, they create a dimension appearance, some looking like slate tiles. With a variety of colors and textures, asphalt shingles can match any home's exterior appearance. Design of tile roofing has more versatility, with classic clay tiles installed in a "S" shape that overlap to create a repeated and rounded pattern. Clay, concrete, and metal tiles are available in a wide range of colors, patterns, and shapes.  
Installation: Asphalt shingle and tile roof installation will vary based on the type of tile chosen. While installing asphalt shingles is pretty basic and straightforward with the tabs overlapping one another before they are nailed and sealed. There is an underlayment of roofing installed under the asphalt shingles. Prior to tile roofing being installed, the roofing structure often takes reinforcement due to the heavy weight of tile. An underlayment is installed first then the tile is installed, a slow process. The more detailed the desired pattern, the longer the install can take. 
Costs: Shingles are the less expensive for the material and the installation. Sold by 100 square foot at price as low as $65 and as much as $80 per square foot with the labor adding another $50 and more per square foot.  There is the additional cost of tear-off the existing roof, the roofing felt underlayment, and other costs that bring the total cost for a 1,500 square feet to $3,4000. Tile roofing is significantly more expensive starting with the material up to $250 per square. Because of the weight, reinforcement of the existing roof may be needed which can cost an additional $10,000 and the labor for tear-off and install costing as much as  665 a square. Any additional items need can cost up to $600. The total cost of a tile roof install for a 1,500 square foot home can cost upwards of $25,000. 
Weight: Asphalt shingles are lightweight in comparison of other roofing materials, while tile roofing is a heavier material.
Climate: A common roofing material in this country, asphalt shingles are durable through many types of climates and weather. Tile roofing, however, is best suited in areas where the weather is dry and hot.
Durability: When it comes to durability, a tile roof that has been well-maintained will long last past what an asphalt shingle roof will last. A tile roof has been known to last up to 100 years while shingle roofing maximum lifespan is 30 years.
Maintenance: For both asphalt and tile roofing, the maintenance is similar, with a routine inspection of either, looking for cracked or missing asphalt shingles or tiles. Routine cleaning to remove dirt and moss gives both roofing materials a longer lifespan and whether you have asphalt or tile roof, repairs should be made immediately.
Environmentally: Asphalt shingles are manufactured starting with an asphalt base for water-resistant. The petroleum origins provides a level of sustainability heat-reflecting white color. Tile roofing contains content of many different materials, that includes natural clay. The clay is what gives them the longer lifespan and the ability to be recycled when they are torn off a roof or any broken pieces from tile roof repairs.
Is tile roof more expensive?
A roof tile with installation can cost up to $32,000 depending on the size of the house and the type of tile used. Asphalt shingle roofing for a home of 1500 square feet can cost as much as $1,600 per square foot. When it comes to the durability and lifespan, the ROI is higher with tile roofing. How long does a tile roof last for? Choosing a clay tile or concrete tile roofing will give your roof a lifespan up to 100 years or longer with minimal maintenance and tile roof repair required.
Can you repair tile roof?
Yes, tile roof repair is possible. A small crack or hole tile roof repair is done with a plastic roofing cement. A broken or cracked roof tile will need to be replaced using an adhesive instead of nails to hold the tile in place.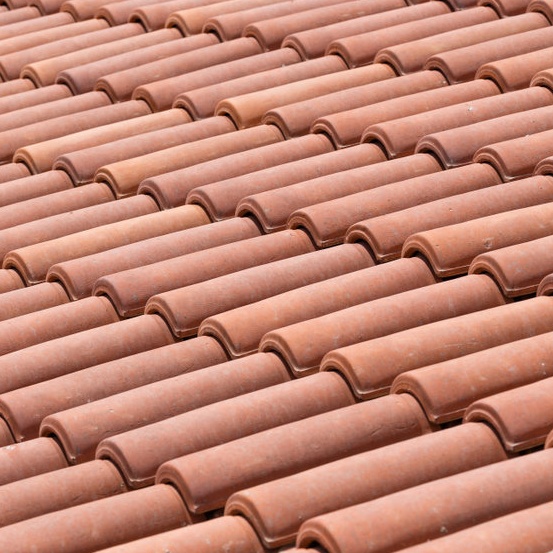 What is the lifespan of a tile roof?
A proper installed and well-maintained tile roof with tile roof repairs made promptly, can have a life more than 50 years. The climate and weather events can shorten the life of any roofing option regardless of the material used.
With the beauty of a tile roof can give a home, do tile roofs need gutters? Yes, a gutter installation is to redirect water out and away from the foundation of our home, regardless of the roofing materials. What about the durability of a tile roof, can you walk on a tile roof?  Roofing experts recommend avoiding walking a tile roof. Every time a tile roof is walked on, it puts stress on the tile pieces and cause cracks or loosen the tile, leading to possible a leaking roof. Call (877) 406-7663 today for your tile roofing needs in Biloxi & Gulfport, MS.