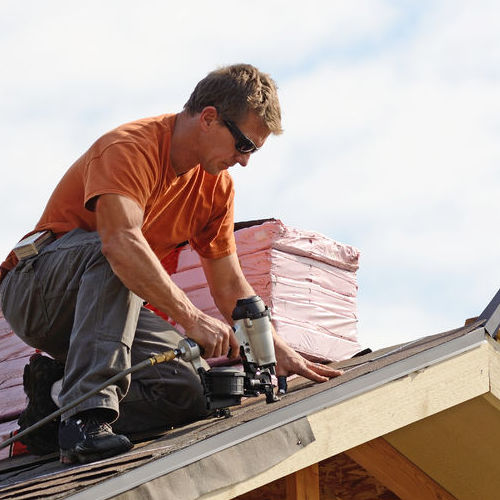 Unbeatable Roofing Services
ECO Roofing is your trusted commercial and residential roofing company for services in Biloxi & Gulfport! We offer full-scale industrial, commercial, and residential roofing services covering a roofing system's entire life-cycle. With more than 20 years of construction expertise, ECO Roofing proudly serves Biloxi & Gulfport with integrity & conscientious service. We have the knowledge, resources, and experience to install and maintain your roof through repairs, maintenance, restoration, and re-roofing. To learn more, or to get started, give us a call today at (877) 406-7663!
Your Local Commercial and Residential Roofing Company
Did you know that each year over $1 billion is spent on roof replacements due to premature roof failure? Premature roof failure stems from improper installation, as well as poor maintenance, and our team can help you with both of those issues. Through the use of quality materials and excellent craftsmanship, we can help preserve your roofing asset and help you obtain strong return-on-investment. Our mission is straightforward: to be an industry leader in standards of value, quality, integrity, and customer satisfaction.
To offer the best value to our customers, we only use the best materials sourced from the most reliable manufacturers. You can depend on our craftsmanship and the products that we use to result in a roof that will outlast all others.
Company Mission
Our Company Mission
Over the last few decades, many innovations have arisen in the construction industry. With this new wave, new building priorities have grown into industry standards: sustainability, energy efficiency, and "renewable" technologies.
At ECO Roofing, we understand it is our responsibility to not only provide exceptional customer value. It is also to set new standards and create a responsible, sustainable future starting today. This is why we apply seamless, reflective roof systems providing superior "green" value, smaller impact, and greater energy savings over time. As our namesake shows, ECO Roofing is committed to cost efficiency, responsibility, and sustainability. We provide solutions which are economical for company budgeting as well as environmental well-being.
Why Choose Us?
Why Choose ECO Roofing?
20+ years of construction expertise
Exceptional roofing knowledge
Durable, effective solutions
Factory-trained applicators
Non-prorated warranty options
Licensed, skilled roofing professionals
Expert knowledge of leading-edge roof technologies
Customized solutions for your roofing troubles
Individualized & efficient service
Premier, energy-saving roof systems
And more!
You can count on our 20+ year background, superior roofing expertise, and quality roof systems for the solutions you need! Call the roofing experts at ECO Roofing in Biloxi & Gulfport today for a professional roof estimate at (877) 406-7663!