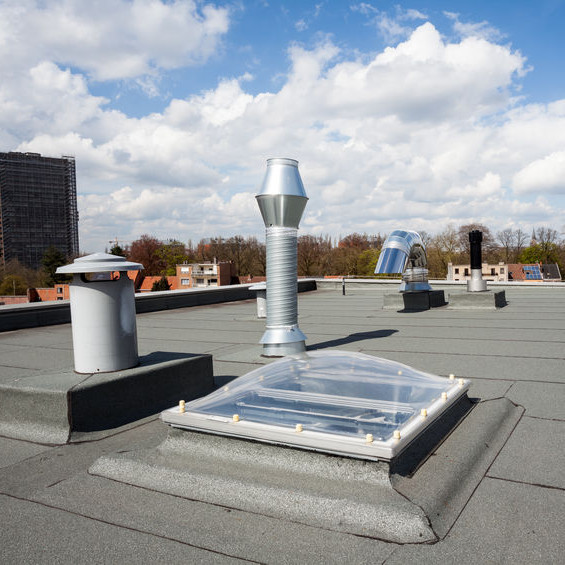 The Right Roofing System for you
Single ply roofing is a popular choice among business owners. But there are many to choose from. How will you know which one is the best option for your building? There are a lot of factors to take into account. For instance, when deciding on a roofing system, you need to take into account the age and condition of your roof. You will also want to think about price and the local weather. Here at ECO Roofing, we are very experienced with single ply roofing systems of all kinds. We personally install TPO roofing membranes, PVC roofing systems, EPDM roofing (or rubber roofing), and even vulcanized roofing. Not only can we expertly install all of these types of single ply roofing systems on your commercial building, we can help you choose which one works best for your needs. We have worked closely with clients in the commercial sector for over 20 years helping them get the most out of their roofing system and their building in general. When you are ready to talk about single ply roof installation in Biloxi & Gulfport, MS, give us a call at (877) 406-7663.
The Advantages of Single Ply Roofing
So what are all these benefits of single ply roofs that we have alluded to? Take a look at the following list for a brief overview of what this type of roofing system could do for you:
Single Piece Installation: Some single ply roofing systems like EPDM, can be installed as one big piece. This eliminates the need for seams that join different roofing panels. No seams mean superior leak protection.
Flexibility: Unlike standard roofing materials that are rigid and unyielding, these materials can move with your building. As much as we like to think of our commercial buildings as static structures, the truth is that wood expands and contracts. Single ply roofs are flexible which means it won't crack when there are fluctuations with your roof deck or building.
Weather-Resistant: And because of the materials that single ply roofs are made of, it is not subject to freezing and cracking. It can stand up to both extreme cold and extreme heat.
UV Protection: Many single ply roofing systems offer superior protection from the sun's rays. UV rays can deteriorate many types of commercial roofing materials but single ply roofing is designed to withstand constant direct sunlight.
Single Ply Roof Repair
Even if you already have a single ply roofing system installed, ECO Roofing can be of service to you. We also offer convenient and affordable roof repair services. Single ply roof repair is a great way to extend the life of your roof membrane and get the most out of your investment. Call us at (877) 406-7663 for repair or single ply roof installation in Biloxi & Gulfport, MS.