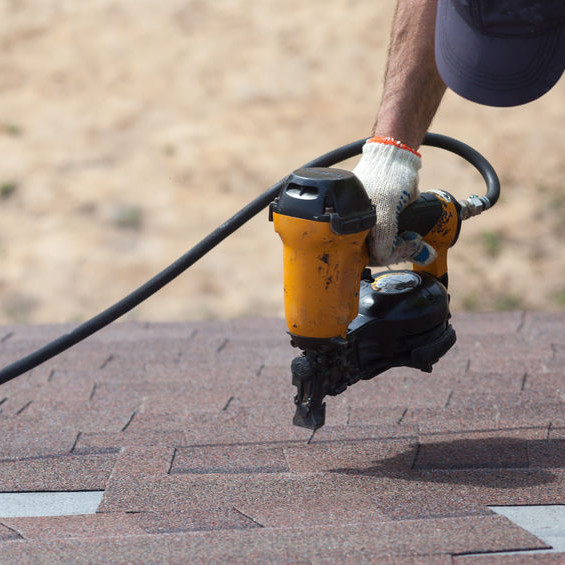 We Have Your Roof Shingles Covered
No matter what kind of roof shingles you have installed on your roof, trust the expert team here at ECO Roofing for all your shingle needs. We offer a complete complement of roof shingles services including asphalt shingle repair in Biloxi & Gulfport, MS. We can offer you a quote that is very competitive. Just take a look at what we can do for you or call 833-200-0571.
Asphalt Shingle Repair
Asphalt shingles are one of the most popular types of shingles throughout the country. They can last for up to 25 years, they are affordable to have installed and they can be replaced fairly easily as well. But if one or more of your asphalt shingles are split, curling or otherwise broken, give ECO Roofing a call for speedy asphalt shingle repair in Biloxi & Gulfport, MS. Repairing your broken asphalt shingles in a timely manner will spare you and your property from potentially pricey subsequent repairs. But our asphalt shingle repair in Biloxi & Gulfport, MS is affordable and will save you from a major hassle down the road. You can even call us for emergency shingle repair. Just dial 833-200-0571.
Asphalt Shingle Replacement
A quick replacement may be all your roof needs to be secure again. We can match your new replacement shingles with the original ones perfectly. Replacing a shingle sounds simple but it needs to be done with the utmost care. Each shingle should tuck under the upper shingle just right so that it forms a water-proof seal. We are very careful to preserve and fortify this seal when we replace shingles. Whether you have 3-tab, architectural shingles or anything in between, we will be able to replace any missing portion on your roof. Lastly, you can also hire us for asphalt roof shingle installation.
Call Today
No matter what you need ECO Roofing for, know that we work for perfection. The roof of your home or business is extremely important, if not the most important, component of the structure. No detail should be overlooked, even if you are just repairing or replacing a few shingles. So give us a call at 833-200-0571 for precision asphalt shingle repair in Biloxi & Gulfport, MS.