Improve Your Roofing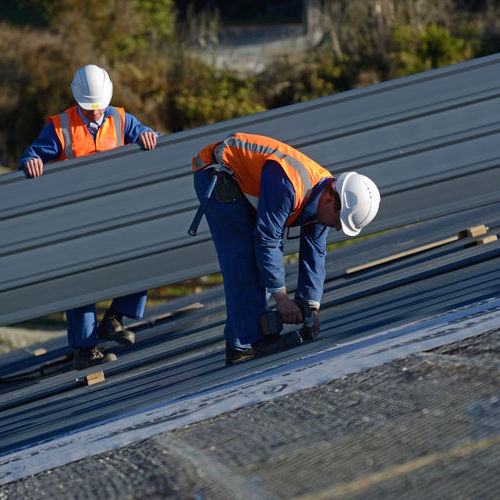 Are you a commercial building owner requiring an improved roofing system? In reference to performance, installation is key to your roofing solution. If you have had experience replacing a roof early due to issues including water ponding and leaking, you realize how important correct installation is. That's why we here at ECO Roofing, ensure that each of our contractors are taught and experienced in dependable and expert commercial roof installation in Biloxi & Gulfport. Give us a call at (877) 406-7663 to talk to any of our commercial roof experts, and learn more about why we offer better roof services to commercial buildings.
Commercial Roof Installation Solutions
More often than not, you can expect a commercial structure to have a flat roof solution, or a low-slope design. Commercial flat or low-slope roofs provide buildings with plenty of space for heating and cooling units, as well as keeping energy costs manageable. However, these roof systems can be tricky to apply for a novice, which leads to repair after repair for you! As part of our commitment to customer service, each of our contractors are taught extensively in correct commercial roof installation techniques. We offer roofs made to offer improved leak protection, as well as designs to improve energy efficiency. We can assist you with a large variety of top quality and cost-effective roofing options that can effectively defend your building from the elements. For many roofers, less cost means in less quality, but for our company, we make sure to provide top quality, even with our lower priced options.
The Right Commercial Roofers For Your Business
For business owners that have a non-traditional commercial structure, we are able to assist you with your roofing requirements for that as well! For nearly any roofing type you want for your structure, our roofers are ready to help you and operate with most price-ranges. If you need durable commercial roof installation in Biloxi & Gulfport, your business can count on us for high-quality roofs. Pick up the phone now and dial (877) 406-7663, for an inspection and consultation for affordable and professional commercial roofing services, including repairs. Just as we have been providing professional roof services to the surrounding communities for years, we look forward to serving your business as well!