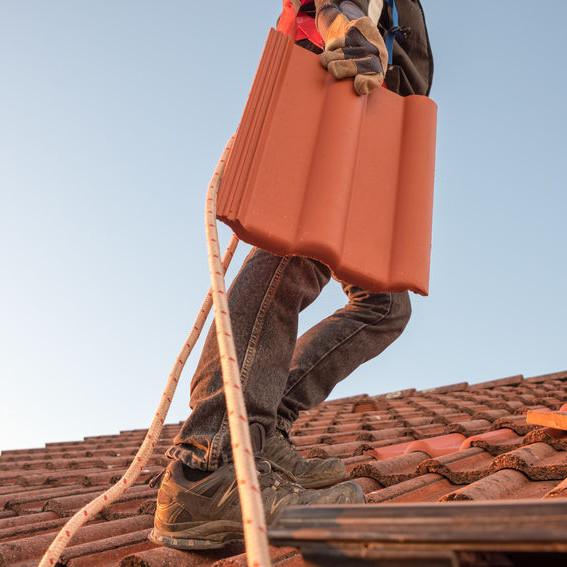 Taking Care of your Home
There are few things in your life as a homeowner than knowing that your roof needs major work. The projects can be expensive, it may be very hard to deal with your insurance company and get them to cut a check, and the work can take a very long time. But here at ECO Roofing we take care of the stressful stuff for you. We have been handling residential roof repair and residential roof replacement for a very long time so we know what the entire project takes. From assessing the damage to helping you deal with the insurance companies, we will be with you every step of the way. Our customers have come to love our hands-on approach to residential roof repair in Biloxi & Gulfport, MS, which is why we have so many of them. Our customer base is vast and as a result, we are able to offer very competitive prices for all kinds of residential roofing projects. Find out how we can help by calling (877) 406-7663.
Skilled Roofing Professionals
It is very important that you choose an experienced and skilled residential roofing company like ECO Roofing when you need repairs or a replacement. Hiring the wrong company could cost you thousands of dollars in just a few years. You may not even get what you wanted in the first place! Whether your concerns are aesthetic or structural, we deliver on both fronts. We are the right company for the job because we make sure that we have helped you accomplish exactly what you set out to accomplish with your residential roofing project.
Residential Roof Repair
We take residential roof repair in Biloxi & Gulfport, MS very seriously. The elements can be brutal in this area and we want all of our customers to know that they have a sturdy and durable roof over their heads. You can call on us before the winter season to shore up your roof and maybe replace a few shingles here and there. And of course, be sure to call on us after a storm if you know your roof has sustained damage or if you simply suspect that it has. Remember, it is always better to be safe than sorry. Our residential roof repair in Biloxi & Gulfport, MS could end up saving you thousands of dollars and negate the need to replace your roof prematurely. So give us a call at (877) 406-7663 whenever you are in need of residential roof repair in Biloxi & Gulfport, MS.
There is so much we can do for your roof, too. No matter what kind of roof you have installed, we can make it like new again. Here are just a few of the types of repair projects we regularly undertake:
Clay Tile Roof Repair: Clay tiles have a reputation for being durable but even they don't last forever. Some contractors actually end up doing damage to other clay tiles in the process of repairing or replacing old ones. We, on the other hand, are very meticulous with our clay tile roof repair work.
Roof Flashing Repair: Flashing is a very integral part of your roofing system. It keeps water and even smaller rodents out of your house. When flashing is old or was never installed securely to begin with, you could be dealing with water leaks. Call on us for roof flashing repair.
Slate Roofing Repair: Slate is a very heavy material and while it is rated to last for decades, it could put undue pressure on your roof. You can count on us to handle structural repairs and reinforcement for your slate roofing system.
If you don't see the service you need to be listed above, don't worry. Just call us at (877) 406-7663 and we will certainly be able to handle your residential roof repair in Biloxi & Gulfport, MS.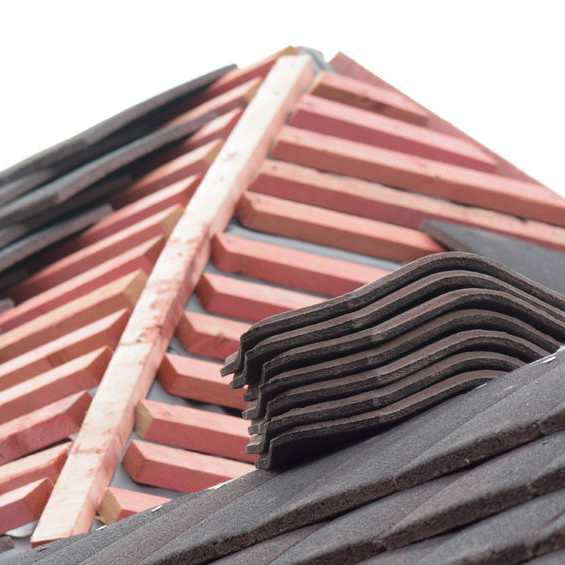 Residential Roof Replacement
If your roof has given all it can and is ready to be completely replaced, ECO Roofing is the company to call. We have replaced hundreds of residential roofs in the area and our customers are always thrilled with the quality work we do. The roof we install for you will add value to your home is guaranteed to adhere to building codes and will provide your property with enhanced aesthetic appeal.
Call For Services
Whether it is simply the proper time to replace your roof or if you want to change things up with the look of your home, your wish is our command. ECO Roofing will give you what you exactly what you want. Give us a call at (877) 406-7663 for roof replacement and residential roof repair in Biloxi & Gulfport, MS!