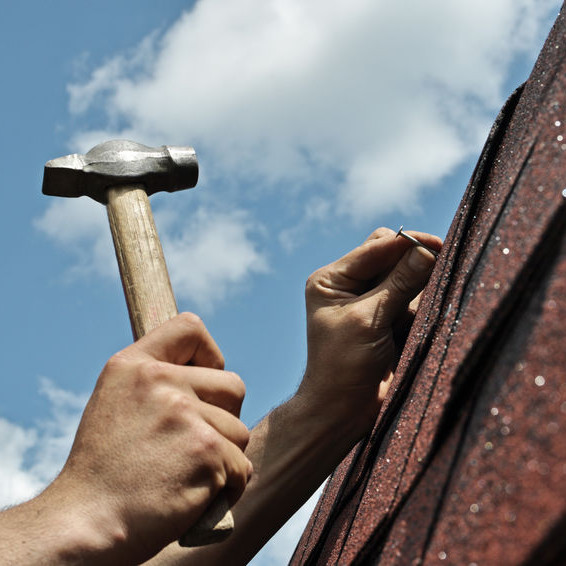 Professional Roofing Help When you Need it
Roofing emergencies tend to strike when you least expect them. You may be sleeping in the wee hours of the night and suddenly hear the crashing of a heavy tree limb as it goes careening through your roof. You may be pulling out of your driveway on your way to work only to see that an entire section of shingles has been ripped off your roof by the wind. No matter what kind of roofing emergency you find yourself in, we can help. We are ECO Roofing and we provide rapid emergency roof repair in Biloxi & Gulfport, MS and the surrounding areas. There is a lot that can go wrong with your roof at a moment's notice, so be prepared by saving our number, (877) 406-7663, on your phone.
Emergency Roof Repair Specialists
When you call ECO Roofing for emergency roof repair in Biloxi & Gulfport, MS, our nearest expert roofer will rush to your home or place of business. The first thing they will do is perform a quick but thorough analysis of the damage. Then they will put up a waterproof tarp to make sure that no further damage is incurred. After that, we will consult with you. We tell you exactly what the problem or problems may be and fill out a damage assessment report. After that, we can get right to work making any and all necessary repairs. It is fast, simple and best of all, it is affordable. We offer some of the most competitive rates for emergency roof repair in Biloxi & Gulfport, MS. Be sure you are prepared in case of a roofing emergency. Save our number, (877) 406-7663, on your phone now!
The Kind of Help you Need
When it comes to emergency roof repair, we have seen it all. But some of the most common types of emergency roof repair jobs we got called for involve some sort of storm damage. Hail, wind, and rain can wreak havoc on a roof, especially if it was in need of repairs in the first place. So you better believe that we offer a full complement of storm damage roof repair services in emergency situations.
But storms are not the only threat to your roofing system. We also get called out to address roof damage caused by rodents and pests. Some small creatures can burrow into the weak points of your roof and set up shop there. They build their nests or stash a cache of food in the nooks and crannies of your roof, leaving it vulnerable to a myriad of damages. This can cause everything from wood rot to water damage.
Then there is wind-blown debris like tree limbs that can actually puncture your roof or send a swath of shingles flying off into the wind. But no matter what type of roofing emergency you are experiencing, you can count on us. We send our roofers out to the properties of our customers with the tools and equipment they will need to take care of any job.
Call For Services
Don't waste a moment calling an inexperienced emergency roof repair contractor. Get exactly the kind of roofing help you need when you need it. Call ECO Roofing here at (877) 406-7663 as soon as you need emergency roof repair in Biloxi & Gulfport, MS or the nearby areas!