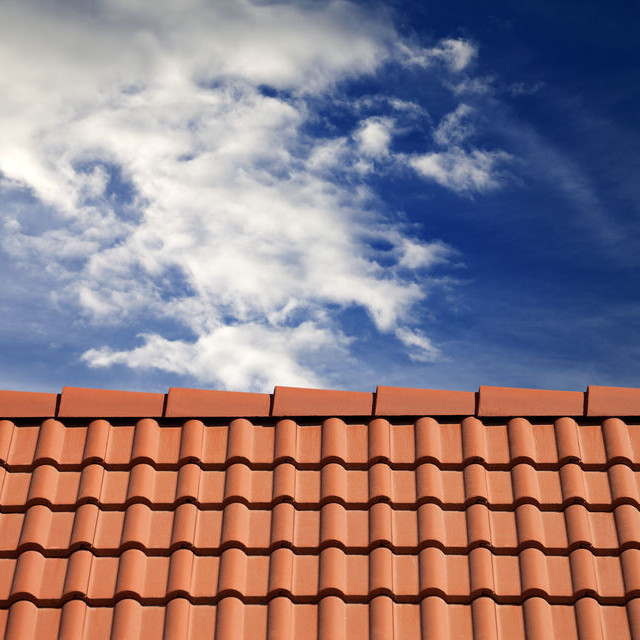 We Specialize in Tile Roofing
Tile roofing lends a classic look to any home or commercial building. Not only does it look great, but tile roofing is also surprisingly durable. If you already have a tile roof and need some repairs, reach out to us here at ECO Roofing, we specialize in tile roof repair and tile roof installation in Biloxi & Gulfport, MS. We work in tandem with our clients to give their property the unique look they want. The best thing about tile roofing is that there are all kinds. Many people opt for this style of roof because it affords the home or property owner more options. For example, if you want the classic Spanish-style, tiles can deliver. If you want a roof more evocative of a Mediterranean villa, there's a roofing tile for that too. Find out more by calling (877) 406-7663.
Experienced Roofing Professionals
ECO Roofing has been working with all kinds of roofing tiles for over 20 years. We know what it takes to ensure sound installation and reliable repairs. That is why we are the number one choice for tile roof repair in Biloxi & Gulfport, MS and the surrounding areas. Tile roof repair may be a suitable alternative to roof replacement, depending on the age and condition of your roof. In any case, our friendly and knowledgeable roofing technicians can come out to your property to conduct a thorough inspection. We will let you which option is the safest and most affordable for you. If you are in need of tile roof repair in Biloxi & Gulfport, MS, please give us a call at (877) 406-7663.
Types of Tile Roofing
If you are interested in tile roofing but aren't sure which material would be best for you, take a look at the following list of tile materials and their attributes:
Clay Tiles: Clay tiles are great for retaining their vibrant color. The iron oxides in clay roofing are infused in the material and cannot be broken down easily.
Ceramic Tiles: Modern ceramic tiles come in an array of light colors which means they can reflect more solar energy. With ceramic tiles, not only can you beautifully accentuate your home but you can save money on your energy bills too.
Concrete Tiles: Concrete tiles can be made to look like slate or ceramic tiles. They are much more affordable than slate tiles, however, and they are more durable than ceramic tiles.
Stone Tiles: Stone tiles, such as slate, offer the utmost in longevity. Under the right conditions, slate roofs can last for a hundred years!
No matter what kind of tiles you may be considering, we can install or replace them for you. And if you have any questions about other tile materials, we would be happy to field them. Just give us a call at (877) 406-7663 if you have any questions about tile roof installation or tile roof repair in Biloxi & Gulfport, MS!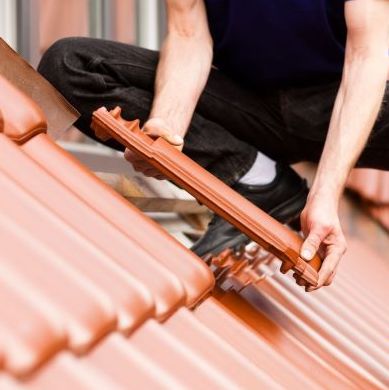 Your Tile Roofing Headquarters
When it comes to tile roofing in Biloxi & Gulfport, MS and the surrounding areas, we are the only company you will need to work with. We know all the ins and outs of tile roofing, and, better yet, we offer all kinds of tile roofing services. That includes complete tile roof replacement.
Some types of tile roofing are very heavy. Materials like concrete and slate can put a lot of pressure on a structure. In many cases, the entire roof needs to be reinforced before installation. Even improper installation of lightweight tiles can call for replacement. But no matter what your particular situation is, rest assured we will be able to help.
Call For Services
ECO Roofing offers tile roof replacement services for both commercial and residential properties in Biloxi & Gulfport, MS. We handle all the work ourselves too so you won't have a bunch of subcontractors on your property. All of our jobs are overseen by seasoned foremen and experienced project managers. We know you can't afford to have your property out of commission for too long so we make sure the project stays on schedule at every stage. Call us at (877) 406-7663 to get your project started!