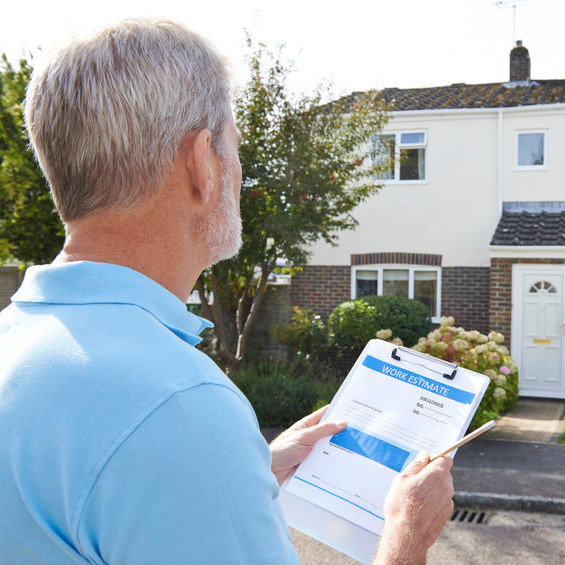 Choose the Right Residential Roofer
Here at ECO Roofing, we have many years of collective experience with residential roofing. If you live in Biloxi & Gulfport, MS or any of the surrounding areas, it is important to have the number of a good residential roofing contractor. Taking care of your roof is part of taking care of your home. And we offer the most scrupulous and comprehensive residential roofing services in the area. You can call on us no matter what kind of problem you are having with your residential roof. Our customers trust us because they know they will get honest and reasonable quotes from us no matter what the job entails. We are not the premier residential roofing company in Biloxi & Gulfport, MS for no reason. We combine professional-grade roofing services with high-quality customer service. Reach out to us at (877) 406-7663 the next time you need a world-class residential roofer in Biloxi & Gulfport, MS.
What Makes Us The Best?
You may be asking yourself why you should choose ECO Roofing to handle your residential roofing project? After all, you need to know that you are getting what you pay for. One aspect of our residential roofer service that makes it the most sought after in Biloxi & Gulfport, MS is the high-quality systems we install. We work with the best roofing materials on the market and we never compromise on quality hardware. From flashing and roofing nails to architectural shingles and standing seam metal roofing panels, you can count on the best when you hire us. Dial (877) 406-7663 when you need a professional residential roofer in Biloxi & Gulfport, MS.
We also put a very strong emphasis on craftsmanship. With over 20 years of experience in the trade, we have assembled an amazing team of roofers with impressive track records. It is our policy to hire roofers that exhibit a strong work ethic, a vast knowledge of all kinds of residential roofing systems and ones who take pride in their work. When we are through with your home, it will be exactly what you had in mind.
What Can We Do For You?
Although we offer a variety of commercial roofing services, we also offer pretty much any residential roofing service you could ever need. We can handle repairs to existing roofs, so when your roof has sprung a leak, be sure to give us a call. If you need a few shingles replaced in a matter of hours, we will be there to help. If you are in need of emergency roof repair, our roofers are standing by. And if you are looking to get the most value out of your home sale or simply need a new roof to replace your old one, we handle full-scale residential roof replacements, too.
We get called upon a lot for storm damage repair as well. That's because we are very adept at identifying roofing storm damage and we are able to make necessary repairs quickly to prevent water infiltration and further damage to your roof. Of course, all this is just a sampling of what we can do for your residential roof.
Call Today
If you want more information about ECO Roofing, or if you are ready to enlist the service of an experienced residential roofer in Biloxi & Gulfport, MS, dial (877) 406-7663 now!