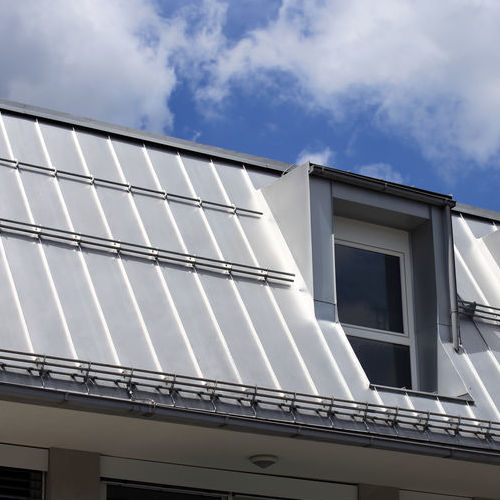 Metal Roof Installations
Metal roofing is an increasingly popular choice for both residential and commercial structures across the state. This is because all types of metal roofs provide you with a surprising amount of benefits that can save you hassle and money for decades. For example, a metal roof can last twice as long as a traditional roof system, which means you get a longer lasting roof from the initial installation. Additionally, metal roofs provide your building with increased energy efficiency, which leads to lower energy bills throughout the year. You can even expect discounts with certain insurance agencies, since metal roofs are less prone to storm damages, and have a fantastic fire resistance rating. If you are interested in learning more about our professional metal roof installation in Biloxi & Gulfport, give us a call today at (877) 406-7663! At ECO Roofing, we are more than able to take care of any and all metal roofing service needs your roof may have. Whether your commercial building is in need of metal shingle roof repair, or you are interested in installing a new metal roof on your residential home, a growing trend, rest assured that we will be able to handle every aspect of the job.
Metal Roofing Options
If you are interested in adding a new metal roof to your home, both standing seam metal roofs and stone coated steel are great options to consider. Standing seam panels provide reliable protection and a modern appearance for your home and are typically the less expensive option. You can also choose standing seam in a variety of great colors, to match and accent your home. Stone coated steel options are designed to mimic the appearance of traditional roof systems such as tiles and shingles, while still providing you with the protection you want and need. Available in large panels, standing seam provides resilient protection against leaks across expansive roofs thanks to their vertically interlocking seams. To learn more, or to schedule your quote and assessment for metal roof installation in Biloxi & Gulfport, speak with any of our experts at (877) 406-7663 today!