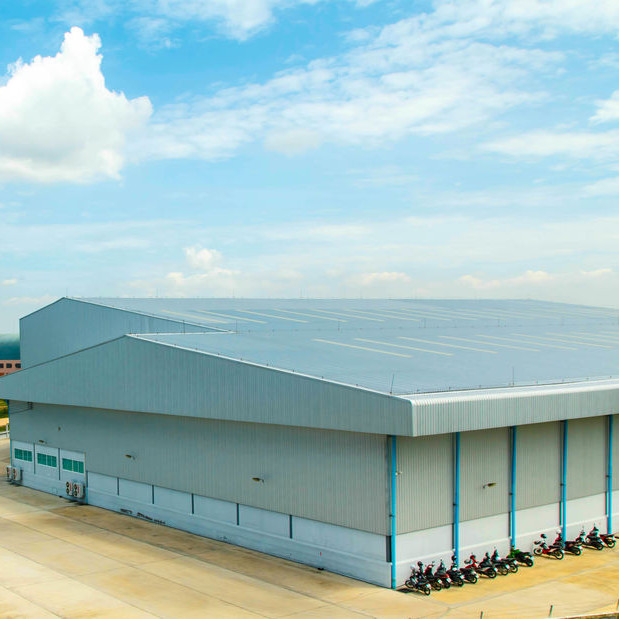 Comprehensive Commercial Roofing Services
Commercial roofing systems come with their own unique challenges. Many of them are flat, which means they need added protection from leaks. Some have very specialized coatings as well. But here at ECO Roofing, we have been in the commercial roofing game for over 20 years. We specialize in commercial roofing in Biloxi & Gulfport, MS and beyond. Not only are we familiar with commercial building codes, but we offer affordable and efficient commercial roofing systems for all of our clients. So the next time you are looking for a reliable, professional and affordable commercial roofer in Biloxi & Gulfport, MS, remember our name. We have an ample commercial roofing team that we are ready to put on your project at a moment's notice. We are a fully licensed, bonded and insured commercial roofing company. We go the extra mile to make sure our team, your workforce, and your property are safe at all times. We are the commercial roofing contractor that more business owners trust in Biloxi & Gulfport, MS. Find out everything we can do for your commercial roof by calling us at (877) 406-7663.
Multiple Options
ECO Roofing puts our expertise and experience to work on every commercial job we undertake. Whether you are in need of commercial roof restoration, a brand new metal roof or if you just need your TPO roof touched up, we are the company you can trust. Commercial jobs can be big and highly specialized, but we have never had to turn one down because it was over our heads or because we didn't have the workforce to dedicate to it. We won't waste your time. Our commercial roofing service is one of the most comprehensive in the Biloxi & Gulfport, MS area.
The sky's the limit when you work with ECO Roofing. We give you options that save money and ensure the long-life of your roof. If you need an inexpensive, yet durable, roof coating for your commercial building, we got you covered. We can apply a perfect silicone, acrylic, polyurea, or foam roof coating to your commercial building. You can also hire us for large commercial roof installation jobs. Whether you want an energy-efficient cool roof to help save you money, or you want the longevity of a metal roof, we can install the perfect system for your building.
Furthermore, we make sure that every member of our commercial roofing team meets the most rigorous standards. We do not hire any commercial roofer unless they have gone through specialized training and that they have lots of experience. Your roof is in good hands when you put us on the job. Give us a call at (877) 406-7663 when you need an expert commercial roofer in Biloxi & Gulfport, MS.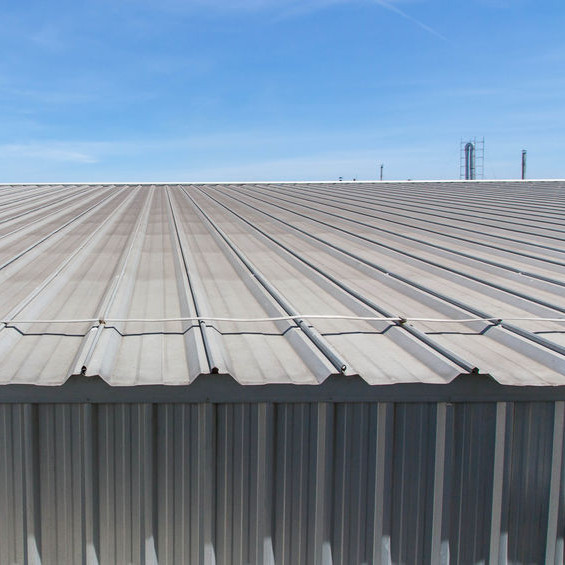 We Take on All Kinds of Projects
Over the years, ECO Roofing has forged many professional relationships with a wide array of clients. That is because we are able to say 'yes' to the large commercial jobs that our competitors have to turn down. We can handle your project no matter the size or scope. Here are just a few of the types of commercial jobs we are capable of:
Grocery Store Roofing: When your commercial roofing job needs to be done in the off-hours, we are the company to call. We can have your grocery store's roof repaired or installed in a convenient manner.
Hospitals and Healthcare Facilities: One of the reasons that we are hired onto hospital and healthcare facility roofing jobs is because we have a reputation for cleanliness and professionalism. When the day is done, we clean up and leave no potential hazards behind.
Agricultural Roofing: Barns, feed houses and silos usually call for specialized metal roofing. We work with all types of metal, aluminum, and steel roofing materials.
Call for Services Today
Of course, this is just a small sampling of what ECO Roofing can do. When you need an experienced commercial roofer in Biloxi & Gulfport, MS, call (877) 406-7663.