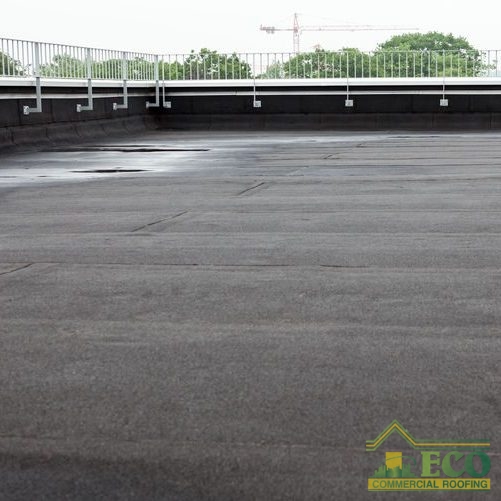 Learn More About Your Commercial Roof
Your commercial roof will undergo many changes throughout its life so it's important to keep up to date to the conditions of your commercial roof in case the time for commercial roof restoration comes around. Essentially, you can extend the longevity of your roof's life with roof restoration as a new layer of protection is added to your roof that is able to fix any minor roof wear or leaks. It's important, however, to get in touch with an expert roofer and a qualified roofing company in order to inspect your roof to gauge if this solution would be possible or if it would be best to replace your commercial roof. For your convenience, here is some helpful information regarding commercial roof restoration so you can determine what could be best for your commercial roof.
What is a roof restoration?
Roof restorations will involve the use of highly engineered roof coatings to restore existing roofs into like-new conditions. A commercial flat roof restoration will typically involve the use of commercial roof coatings that will match with the type of roof involved. Such examples can involve acrylic roof coatings for PVC roofs, polyurethane coatings for EPDM roofs, silicone roof coatings for modified bitumen roofs to name a few.

How much is roof restoration?
The cost of a roof restoration job will depend on the type of roofing system. On average you can expect it to range between $6-$9 per square foot as they require less labor and materials when compared to repairs or replacements which range $18-$22 per square foot.

How long does a roof restoration last?
A commercial roof restoration can last 15-20 years and this range of time can be affected by UV sunlight conditions, mold or mildew growth and color choice of the coating.

What is the best roof coating?
There are many types of roof coatings out there with coatings that will match with the formula of the roof substrate. However, the type of roof coating that is most commonly used is an acrylic roof coating. This roof coating can come in many colors yet white is mostly used due to its reflective abilities. Acrylic roofing is a good option due to its long durability and low costs.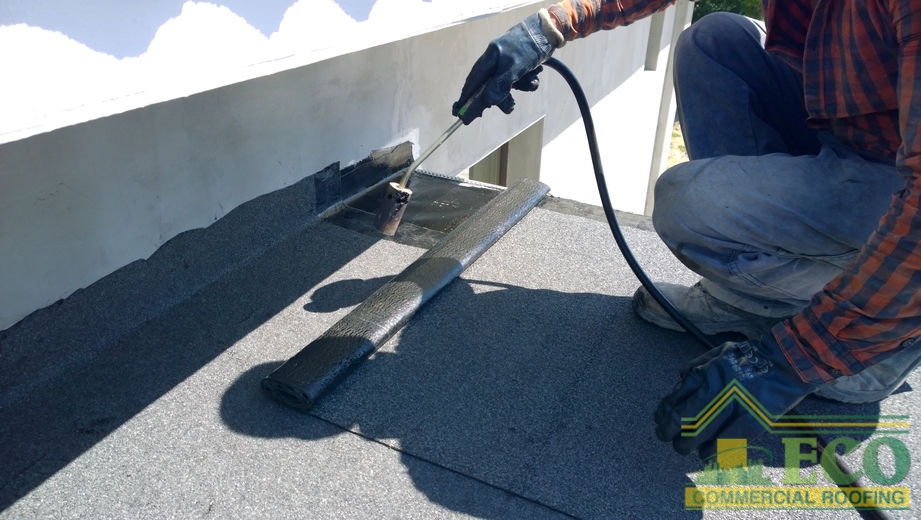 Types of Commercial Roof Coatings
Acrylic Roof Coating
Butyl Roof Coating
Polyurethane Roof Coating
Styrene Ethylene Butylene Styrene Coating
Silicone Roof Coating
Is a leaking roof covered by insurance?
A leaking roof is indeed covered by insurance if it was caused by inclement weather and other unexpected circumstances. However, in general, insurance won't cover damages of wear and tear resulting from lack of maintenance.

How do you find a leak in a flat roof?
A roof leak can have water stray from its original source so it can potentially lie anywhere on the roof. When you are looking for a leak you may be able to use several methods for locating the entrance of the leak. One simple search can involve walking around the roof and looking for the reflective surface of any exposed metal flashing. Step flashing is usually an inner layer of the roof that covers the wooden sheathing of a roof. There are also outer layers of flashing that can serve as a protective layer. Both layers are needed to be able to expand and contract with the roof yet if that's not happening water can seep through a roof's coating. Another area to check around will involve your roof's collars around venting pipes, this area should have a flange that protects the openings and if there are signs of cracking or decay a leak could be present. With low spots of roofs if there are dry concentric circles left behind from puddles of water. Check the center of these areas to make sure that leaks aren't present. It may be best to have a professional roof inspection conducted as expert eyes will be able to best track problem areas of your roof.

Contact A Professional Roofer For Assistance
If you're looking to improve your commercial roof system without material tear-offs consider the implementation of commercial roof restoration. These roofing solutions will extend the life of your roofing system so it'll be able to reach and even surpass it's expected roof life. If you require services with other areas of your commercial roof like with needing commercial HVAC be sure to get in contact with the relevant avenues for assistance. As such, a roof restoration coating will be a great way to up the durability of your roof and have it restored as good as new. If you have any questions or would like a roof inspection before you get started with a commercial roof restoration get in touch with a professional roofing company today.

If you require assistance with commercial roof restoration in Biloxi & Gulfport, MS call (877) 406-7663 with ECO Roofing!