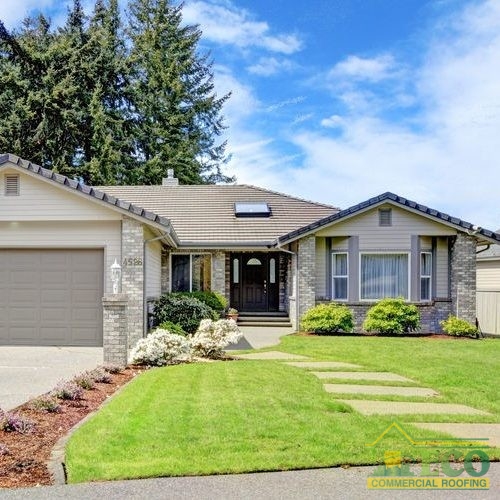 Learn More About A Cool Roof
A cool roof is great for those who would like to conserve their roofing materials from sun damages that can cause a roof to prematurely age. What's more, a cool roof will be helpful in energy conservation for your property when the temperature of the building is lowered. The good thing about a cool roof is that there are options available both for residential and commercial roofing options. In order to have the roofing material that will best match with your property's specifications be sure to have your roof inspected by a professional roofer in your area. Here is some helpful information regarding cool roof benefits and other information on a cool roof installation to bear in mind before you make the step towards installing a cool roof.
What is a cool roof made of?
A cool roof is available in many different roofing materials with different additional abilities that can be enjoyed as well per roofing material. Technically a light-colored roof can be considered to be a cool roof as they don't absorb heat as much as darker roofing materials.
How much is a cool roof?
As cool roofs range in materials their prices can differ per material. Expect prices as low as $1.50 per square foot (single-ply cool roof) to as high as 16.25 per square foot (slate.)

Do Cool Roofs work?
Cool roofing has been proven and observed to work in that they reflect more sunlight and absorb less heat than traditional roofing. With traditional roofing materials, you'll typically have dark colors that absorb more heat from the sun and thereby can heat a building up. With a cool roof, there will be less heat transmittance and therefore the building will stay cool in the sun.

How much energy does a cool roof save?
A cool roof is able to save a high percentage of energy which can be helpful in conserving energy and lowering the costs of utility bills. With an Energy Star roof, you can reduce peak cooling demand by 10-15%.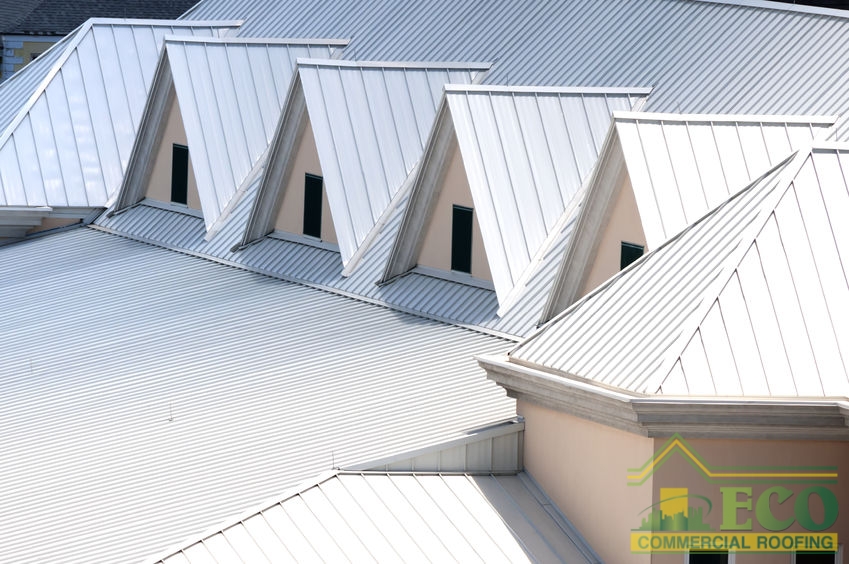 What are the benefits of a cool roof?
Cool Roof Benefits
Energy Efficient
Lowers Overall Building Temperatures
Smoother HVAC Operations
Reflects Sun's Rays
Avoids Premature Wear
Lower Energy Bills
What roof is best for hot climate?
When you're looking for a cool roof for your home it's essential that you take a look at the material options. As of such, there are many items you can choose from as follows. Terracotta, for example, can be suitable for hot climates as they are heat resistant and leave small air pockets between tiles because of the way they're cut. This will allow for uniform circulation of heat and air. Another roofing material to keep in mind are slate tiles, this type of roof is preferred by homeowners that would like more reflective properties and in order to enhance heat resistance, light-colored tiles are more so recommended then dark ones. A slate roof has a high roof life with a range of 75-125 years. Another option for a cool roof can be metal materials, metal won't retain heat and will reflect the rays of the sun as well. They are also a highly durable option that can last for 50+ years. For those with flat roofing interests, an EPDM roof is a good option for heat insulation as well as heat resistance due to the synthetic rubber material. It's also lightweight with little maintenance. Finally, solar cells or panels are a good way to keep both residential or commercial property interests cool. They store heat that fall onto them and later use them as energy for daily needs. They come in various styles which can add attractive elements to a roof's design.

Cool Roof vs Green Roof
Green roofs are eco-friendly options that are made up of plants on a waterproof membrane so it won't interfere with the structural integrity of the house. The difference between a cool roof and a green roof is that plants won't reflect the sun rays, however, both roofs will reduce the absorption of heat.

Contact A Professional For Roofing Assistance
When you're in need of a cool roof get in touch with your local roofing company for assistance. They will be able to inspect your roof and provide you with recommendations that would best fit its particular characteristics as well as match your preferences. With cool roofing, you'll be able to choose from a range of options that will provide additional protection as well. In order to enhance the cooling ability be sure to choose light color options for the materials. Save on energy costs with lower building temperatures when you select a cool roof for your home or business. For all other roofing services like gutter cleaning in Cincinnati, OH contact a professional roofer.

If you're interested in a cool roof in Biloxi & Gulfport, MS call (877) 406-7663 with ECO Roofing!