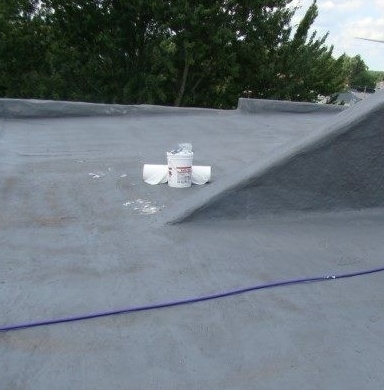 Unique Roofing Solution
Vulcanized rubber roofing is one of the most unique types of commercial roofing materials. The difference lies in the application of vulcanized rubber roofing. Unlike other roofing materials that are sealed or welded after assembly or application, vulcanized rubber roofing is sealed before the application process. This offers a distinct advantage, as there is no risk of potentially corrosive and damaging chemicals being sealed or welded into the material upon application. Vulcanized rubber is also extremely durable, offering superior resistance to water, sunlight, wind, and fire. You can call on us here at ECO Roofing at (877) 406-7663 to learn more about how well vulcanized rubber roofing performs in Biloxi & Gulfport, MS.
Trusted Roofing Professionals
ECO Roofing has been the trusted choice for vulcanized rubber roof installation in Biloxi & Gulfport, MS for many years now. We go to great lengths to make sure that your roofing system fits perfectly with your building. Our installation process also takes maintenance into account. When a vulcanized rubber roof (sometimes referred to as an EPDM rubber roof) is installed correctly, routine maintenance is a breeze. When installed correctly, you can think of vulcanized rubber as a protective coating that covers every contour of your roof and protects it from leaks and elemental damage. If you need vulcanized rubber roof installation in Biloxi & Gulfport, MS or if you simply want to know more about the benefits of vulcanized rubber roofing in Biloxi & Gulfport, MS, give us a call at (877) 406-7663.
Vulcanized Rubber Roof Repair
When it comes time to restore or repair your vulcanized rubber roof, there are special measures that need to be taken. Repairing a vulcanized rubber roof requires very specific materials. The same kinds of materials that went into the composition of the initial coating should be used in restoring and repairing. Otherwise, you may risk introducing volatile chemicals into your existing coating.
It takes a careful assessment, a keen eye and in-depth knowledge of rubber roofing to handle repairs of it. But you can count on us. Our commercial roofing technicians have special training with vulcanized roofing and other single-ply roofing systems. They will know exactly what your repair or restoration job calls for and never compromise the integrity of your existing coating. That is why we are the top choice for all things vulcanized rubber roofing in Biloxi & Gulfport, MS and the nearby cities.
Call for Services Today
If you are concerned about the longevity of your commercial roof and want a roofing system that you won't have to spend time stressing about, vulcanized rubber roofing would be a great choice. Reach out to ECO Roofing by dialing (877) 406-7663 for vulcanized rubber roof repair and vulcanized rubber roof installation in Biloxi & Gulfport, MS!