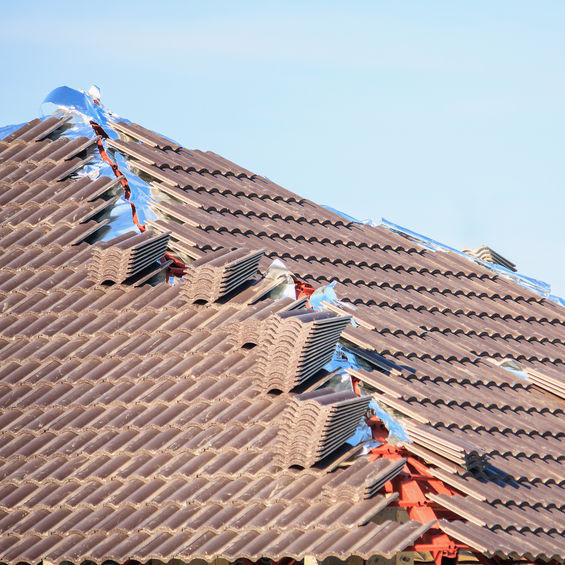 Make Your Roof Unique
If you have never considered concrete tiles for your roof, you may want to give them some thought. This material is becoming more and more popular with homeowners and business owners because it offers a good balance of value and longevity. People tend to think of concrete as a dull, grey and even ugly material. But that is not the case with concrete roof tiles. These types of tiles have come a long way and we here at ECO Roofing have personally installed concrete tile roofs for many satisfied home and business owners. But this type of tile roof installation takes a lot of tact and experience. In order to reap all the benefits that concrete roofing tiles offer, your roofing contractor needs to be exceptionally skilled. Our work speaks for itself. We can show you pictures of concrete tile roof installation in Biloxi & Gulfport, MS that we have done and connect you with many of our satisfied customers. All you have to do is call us at (877) 406-7663 so do it today!
How Concrete Can Work For You
Concrete tile roof installation is not the only thing ECO Roofing does. You can also turn to us when you need concrete tile roof repair and roof replacement. And if you are unsure if concrete tiles are right for you, take a look at these great advantages:
Stronger than Ceramic: If you like the look of ceramic tiles but want a stronger material, concrete fits the bill perfectly.
Affordable: Concrete tiles are much more affordable than stone and even some ceramic tiles.
Fire-Proof: Concrete tiles are fire-proof which is great for the safety of course, but it may also even lower your homeowner's insurance rates.
Call Us Today
Concrete tile roof installation in Biloxi & Gulfport, MS is also a great idea if you are concerned about the forces of nature. They are wind, hail and moisture damage resistant. Overall, ECO Roofing has known concrete tile roofing to be a smart investment. They are pretty much in the middle in terms of roofing material cost and they are rated to last a very long time. Call us at (877) 406-7663 if you have any questions about concrete tile roof installation in Biloxi & Gulfport, MS!