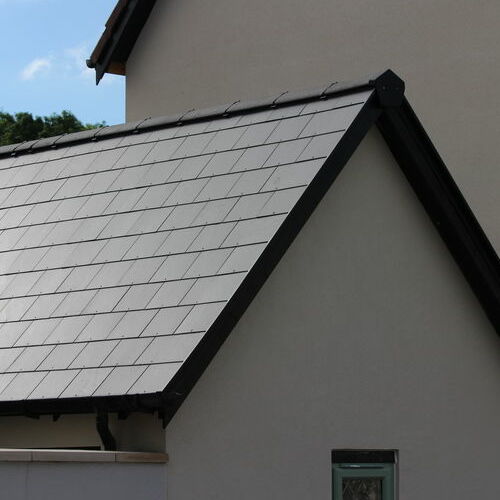 Synthetic Shingle Installation
Are you building a new roof? Or do you need to replace your old, worn-out roof? If so then you may be weighing your options as to which material to choose. Synthetic shingles, sometimes called composite shingles, are engineered from various materials and can be made to look like other natural materials like slate, wood and even clay. They are an excellent choice as a roofing material because they offer many great benefits. Here at ECO Roofing, we offer synthetic shingle installation in Biloxi & Gulfport, MS and all the surrounding areas. All you have to do to enlist our services is give us a call. You can reach us at (877) 406-7663 so do it today!
Attributes of Synthetic Shingles
So how can synthetic shingles benefit your home or commercial building? Take a look at the following benefits you get with synthetic shingle installation:
Durability: Synthetic shingles are specifically engineered to stand up to wind, rain, and hail. They last a very long time because of the strong materials they are composed of.
Fade Resistance: Composite shingles are not as susceptible to UV rays as natural materials are. Their color typically lasts twice as long as natural shingles.
Economical: Synthetic shingles are typically much cheaper than their natural counterparts. They can also be made to look like natural materials without the steep price too.
Recyclable: If you are concerned about your impact on the environment, synthetic shingles are an eco-friendly roofing option. They are made of recyclable materials and many of them are made from post-consumer materials as well.
Better Warranties: Because natural shingles like cedar shakes are susceptible to damage from termites, moisture and impact from hailstones, they don't come with a very long warranty. Synthetic shingles on the other hand usually come with substantial warranties because they are built to last longer and aren't subject to the kinds of damage that natural roofing materials are.
Better Wind Ratings: A wind rating measures how well shingles stand up to wind. Synthetic shingles regularly come with the highest wind ratings of any other shingle material.
Flame Retardant: Synthetic shingles are made of inflammable materials. They do not catch fire easily and do not perpetuate structure fires.
If you want a long-lasting, low-maintenance roof for your home or place of business, you should seriously consider synthetic shingles. If you have already decided on synthetic shingle installation in Biloxi & Gulfport, MS, then give ECO Roofing a call. We are sure we can provide you with an affordable quote for your project. You can also rely on us if you need synthetic shingle repair. Our shingle repair services can extend the life of your roof without costly replacement. Call us at (877) 406-7663 today!