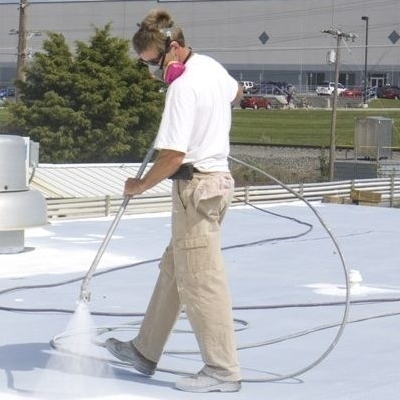 We Can Apply the Roof Coating You Want
Commercial roof coatings like polyurea roof coatings, acrylic roof coatings, silicone roof coatings and others are becoming more and more popular. People are starting to catch on to the many advantages that quality roof coatings have — especially for commercial buildings. Running a business is hard enough without having to constantly concern yourself with the condition of your roof. With commercial roof coatings, you get a low-maintenance layer of protection that will allow you to focus on more important things. Getting started with a commercial roof coating in Biloxi & Gulfport, MS is so easy. You can call on us here at ECO Roofing, for example, at (877) 406-7663 and get a quick and accurate estimate for the work. It is a very non-invasive means of getting a better, stronger and longer-lasting roof.
Advantages of Commercial Roof Coating
There are many kinds of commercial roof coatings and here at ECO Roofing, we can supply you with all of them. Each one has its own particular specialty or merit and we would be glad to consult with you to help you decide on the perfect one for your building. You can get in touch with us easily by calling (877) 406-7663 so please, feel free to come to us with any questions you have.
For starters, we would like to go over some of the advantages that commercial roof coating systems hold for your building in Biloxi & Gulfport, MS. These include but are surely not limited to:
Added Defense: You may have a commercial roofing system that has a life expectancy of 10 or 20 years. But wouldn't it be nice to be able to add another decade to your roof's lifespan? That's what commercial roof coatings do. By adding another layer of protection to an existing roof structure, you can expect to get at least another decade from your roof.
Cost-Effective: Applying a coat to your existing roof is not only affordable upfront, but it will save you a lot of money down the road too. A roof replacement costs an average of $15 per square foot, whereas the average cost to coat a roof works out to about $4 per square foot.
Roof Restoration: In some cases, a roof coating may be part of a roof restoration project. Restoring your roof instead of completely replacing it can save you thousands of dollars. Of course, not all roofs will be eligible for restoration. But if yours is, a roof coating will add an integral layer of protection to make your roof last longer.
Non-Intrusive: Rebuilding a commercial roof is a huge undertaking and in most cases, you will have to close your doors during construction. But roof coating application involves no invasive construction. It is quiet, clean, safe and in some cases, can be completed in one day!
And when it comes to commercial roof coating in Biloxi & Gulfport, MS, we are the best. Call us at (877) 406-7663 to take care of your coating application!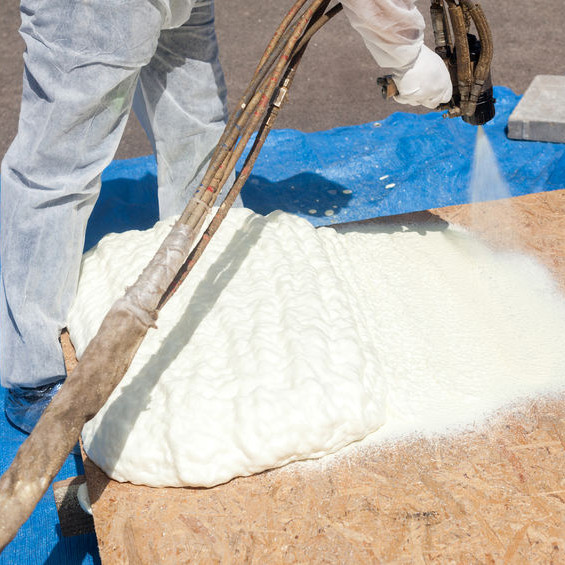 Commercial Roof Coating Services
ECO Roofing has a very comprehensive list of commercial roof coating services. Not only do we work with every type of modern roof coating, but we can install them or repair them for you as well. If the efficiency of your roof coating isn't what it used to be, we can repair it to complete working order. If you are building a brand new commercial building and want to coat the roof with elastomeric, EPDM, acrylic, spray foam or any other type of material, we are the company to call. We employ highly-trained application technicians to make sure you get the very most out of your commercial roof coating in Biloxi & Gulfport, MS.
Call Us Today
ECO Roofing offers some of the most affordable rates for both commercial roof coating application and repair. It would be our honor to help your business thrive. Give us a call at (877) 406-7663 for high quality commercial roof coating in Biloxi & Gulfport, MS today!