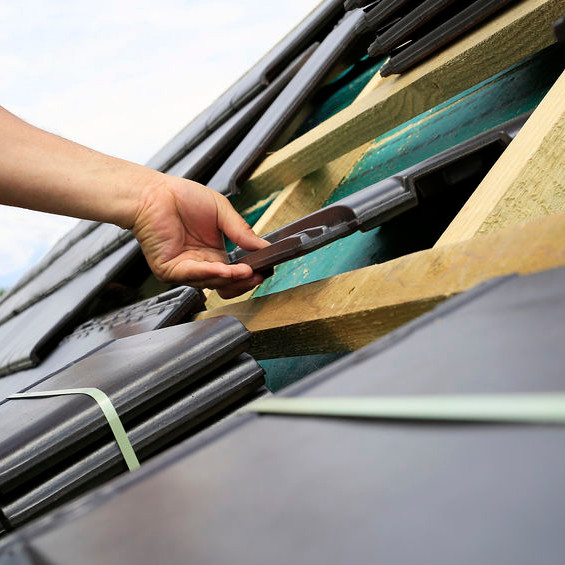 Roof Repair and So Much More
Have you been noticing a few missing shingles on your roof? Is there a musty smell in your attic or on the upper floors of your house? Is your roof more than 20 years old? If so then you may be a candidate for roof repair. And if you need a professional, scrupulous and hard-working roofer to head up the job, get in touch with us here at ECO Roofing. Not only can we fully restore your roof, but we can help with larger jobs as well. For example, if your asphalt shingle roof is more than 20-25 years old, a simple repair may not do the trick. You may need to replace the entire roof. You can count on us to tell you honestly whether yours needs to be replaced or not. Then, we can get right to work repairing or replacing the entire roof.
We also offer a number of professional roofing services for commercial properties. For instance, if you have just had your roof installed and would like to fortify it with a single-ply roof membrane, or a specialized roof coating, we can handle the application. We offer a wide variety of roofing services for both commercial and residential properties which is why we are the most sought after roofing contractor in Biloxi, MS. Find out how we can help by calling (877) 406-7663 today!
Quality and Professionalism
ECO Roofing offers the utmost in quality and professionalism. Craftsmanship is important to us — even in seemingly mundane projects like shingle replacement. We are also tidy and professional on the job site. We will never disrespect your property by leaving a mess behind for you to clean up. We treat our customers right. When you want quality and customer service that can't be beaten in Biloxi, MS, call us here at (877) 406-7663.